Wine Kit Specials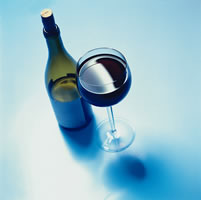 New Customers
New customers of Purple Toes can save 15% on their first order when a minimum order of 20 wine kits is placed within 30 days of first contact. This discount will go a long way towards helping pay for your freight!
Volume Purchases
When your order totals a "full" pallet of 1300 pounds, not only will you save on shipping but you will qualify for our volume-based discount rates. Please call us for details on your next order. This special cannot be combined with the "New Customer" special described above.
HWBTA Discount
Current members of the FITA (Fermenters International Trade Association) qualify for a 2% discount on Heron Bay wine kits. With the money saved in this discount program, customers of Purple Toes can easily pay for their membership in this organization dedicated to the growth and expansion of home brewing.
Nearing Expiration
From time to time, we will offer special pricing on wine kits whose shelf life will expire in 3 months or less. If you are certain you or your customers can sell or use these kits before the expiration date, you can save some righteous bucks! Because of the nature of this deal, no returns or refunds are allowed at all. The buyer assumes all risk. Existing customers will receive notification of these specials via postal or email; prospective customers should call to receive more information.
Close Outs
Whenever a particular wine kit is discontinued by the manufacturer, we may offer a close-out special on these particular SKUs. Check this page periodically to see if your favorite wine kit qualifies for this special.
Introductory Offers
Whenever a new wine kit is released, we hope to offer an introductory sales price to help launch the new varietal or flavor.